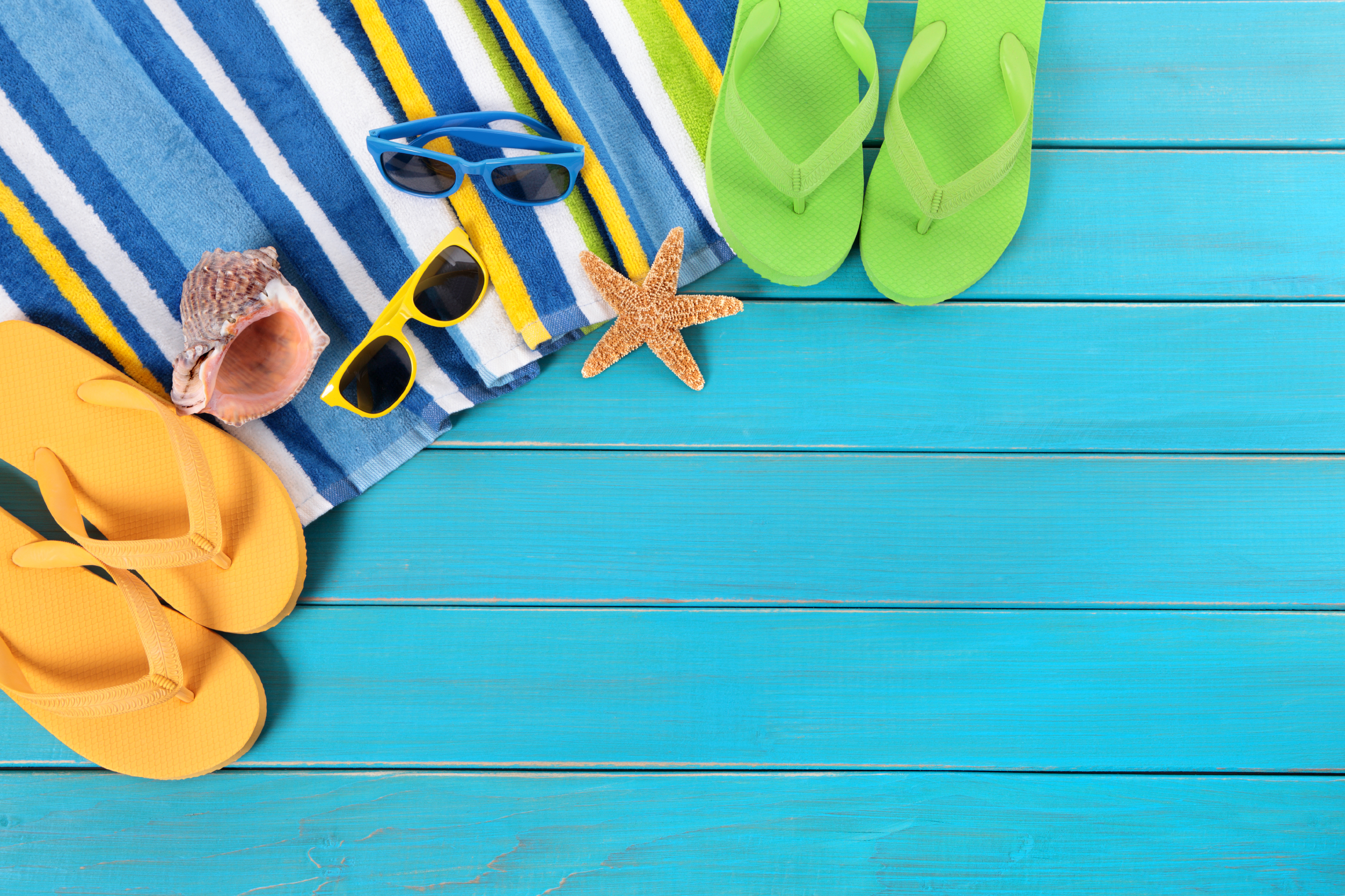 It's already another great summer at the Jersey Shore. If you are looking for ideas on how to spend your summer days and nights, keep reading!
Saturday July 1st- Spring Lake Summer Art Walk
Head over to third avenue / downtown Spring Lake to stroll, shop, and dine while seeing some beautiful artwork! If you are an artist, space is free of charge to showcase your designs. For more information call 732-974-0376.
Sunday July 2nd – Fireworks in Lavallette
Celebrate 4th of July Weekend at Centennial Gardens Gazebo in Lavallette! Admission is free and fireworks begin at 9PM. Pick your favorite spot under the stars and watch as the sky lights up. Click here for more details.
Tuesday July 4th - Long Branch Oceanfest
Come out and celebrate the 27th Annual Oceanfest at Long Branch this Independence Day! Take part in an all-day, family-friendly festival that brings together the most memorable sights, sounds and sensations of the summer season. Eat yummy good, listen to live music, and enjoy vendors, arts & crafts and more. Finish the night off with one of the most spectacular fireworks shows along the Jersey Shore! Click here for more info or call 732-222-0400.
Thursday July 6th - Manasquan Farmer's Market
Come out to Miller Preston Way every Thursday from 10-3PM to find the freshest fruits, vegetables, jams, and pies! Get your taste buds ready and enjoy all the wonders of the local farming community brings. For more details, please call 732-223-8303 or visit manasquanchamber.org.
Sunday July 9th – Classic Car Show & Oldies Day
Take a trip down memory lane and stop by Monmouth Park to see over 100 classic cars plus sing and dance along to live oldies music courtesy of The Cameos, NJ's favorite oldies group. Bring your friends and family out to spend strolling through the past. Gates open at 11:30AM. The first race begins at 12:50PM. General admission is $5, children 12 and under are FREE. For more information click here.
Wednesday July 12th – The 31st Annual Belmar Beach Sandcastle Contest
Time to gather all your shovels, shake out your pails, bring your sunblock and creativity! Bring your friends and kids out to 18th Avenue in Belmar, where Frank Sementa and D'Jais are presenting the 31st Annual Sandcastle Contest! Enjoy a day under the sun with prizes, games, dancing, and more! Registration begins at 8AM with free admission onto the beach. Judging starts at noon. To learn more, click here.
** Rain Date is July 13
Saturday July 15th & Sunday July 16th - Food, Trucks, and Firepits at Laurita Winery
Saturday 11AM-9:30PM, and Sunday 11AM-7PM head over to Laurita Winery in Plumstead Township for the Red, White, and Blue and Foodtrucks too Festival! Enjoy wine tasting, live entertainment, vinyard tours, and of course Food Trucks! Event admission is ONLY $8 and everyone 20 and under is FREE. Children are welcome. For more information please click here or contact Kate Devine at 609-758-8000.
* Also, on Saturday July 15th, check out the Sea Girt Light House Art Show and Sale! Come visit the grounds from 10-4PM to see the artists and paintings of the Manasquan River Group of Artists. Event is free and all are welcome.
Tuesday July 18th – Manasquan Inlet Celebration
From 5-9PM, head over the Manasquan Inlet for a night out. Enjoy a wine and beer garden along the water, food, music, crafts, and more! This event is free of charge and is perfect for families, couples, kids, teens and tweens to unwind for a night! Click here to learn more or call 732-223-0544.
Saturday July 22nd & Sunday July 23rd – Canoe Rentals at Thompson Park
Need something different to do? Spend a few hours on Marlu Lake in Thompson Park, Lincroft with your friends and family. All equipment is provided for you. Cost is $15 per boat for 1-3 people for two hours of canoeing. Anyone ages 3 and up are allowed and anyone under 18 must be accompanied by an Adult. Open 10AM-3PM both days. Learn more about kayaking in the area here.
Friday July 28th – FREE Screening of The Jungle Book
Grab your blankets and beach chairs and enjoy a nice family outing at Jenkinson's Pavilion Beach at Dusk. For more information and to see what other movies are playing this summer, please click here!